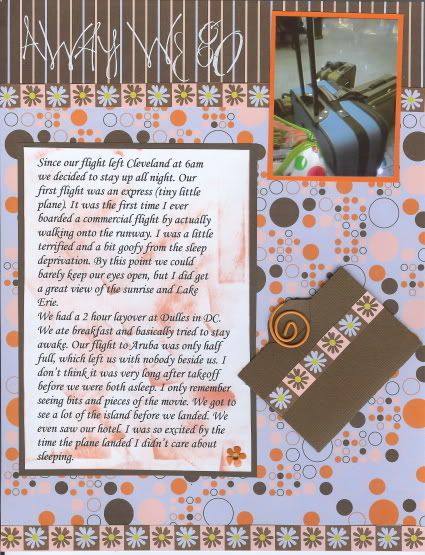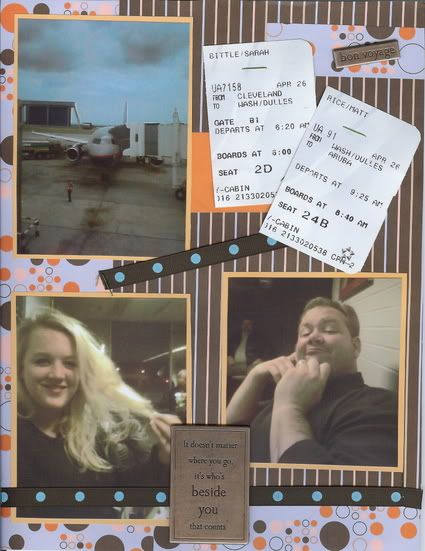 I still feel tired looking at these pictures. These were us leaving for Aruba on out 6:00am flight. Have I mentioned Im a bartender... so I usually go to bed about 4am. So at this point its way past my bed time... and I wasnt going to be able to sleep for another 4 hours (after we caught out connecting flight in DC) We had been shopping and packing and running around getting stuff that day and we never got a nap.
I am still unhappy about the 2nd page... I dont really like it.
Alot of items are from the
March Classy Pack
Paper is the wildflower line from Cactus Pink. Making Memories metal travel words, plaques and rub ons. Brown polka dot ribbon from Walmart.