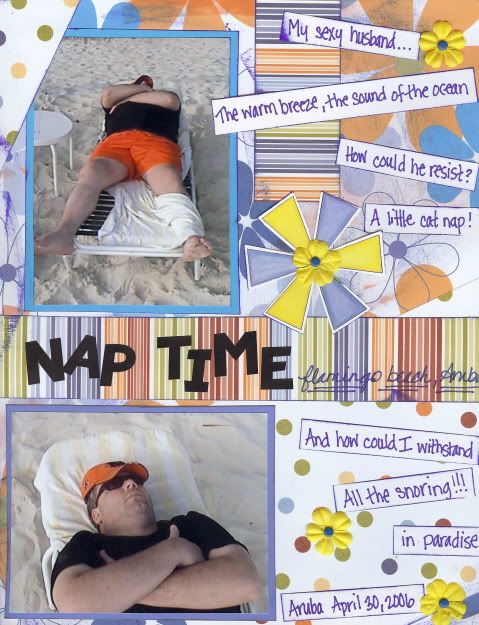 Flamingo Beach: Reniassance Island, Aruba.
Matt is so funny! He slept so much on our honeymoon... mostly just little 20 minute naps here and there.
He fell asleep on the beach... and he even wrapped his sunburn on his leg so we wouldnt burn. The flamingos went buy... flapping away.. Matt just kept on snoring. It was very cute!
Papers: Urban Lily Moody Blues All of me, Chatterbox beach stripes and beach dots. Prima flowers, MM chunky asphalt alphabets.
The pinwheel I do not like now. I was trying to use up this gigantic box out outdated supplies. This die is from MME. I trimmed it and cut off the stem. It isnt my favorite layout... but hey I used up some stuff from 2002!