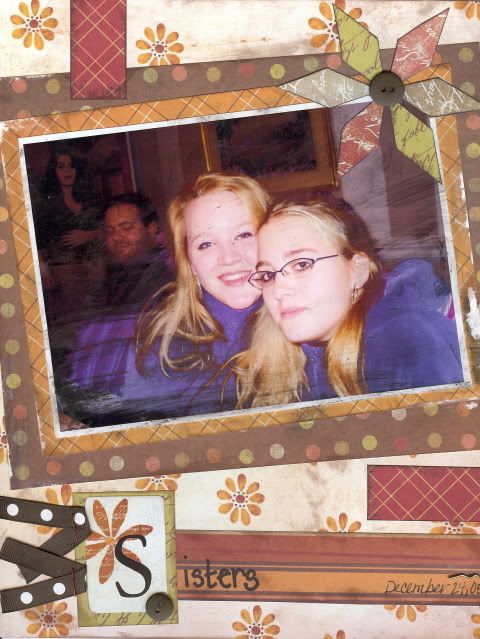 I love this picture. My dad took it of me and my sister Jessica in late 2005. Jessi was 14, I was 27. We are the oldest and youngest of my dad's kids... the only 2 girls. ( 2/5)
The paper flower at the top is made by cutting diamonds (harlequin) and inking the edges.
This layout was made with the November kit from
Classy Coordinates
. Paper is Scenic Route, buttons are Bazzil.