Its be a rough day! Work is nuts at the moment and I had to train 2 people tonight. They seem to know what they are doing... hopefully they will stay! Im exhausted! I dont know how much longer I can handle the 6 days a week at a bar. *ugh* It makes me feel all bitchy and depressed when I come home. (on a side note it makes me never want to go to a bar to drink)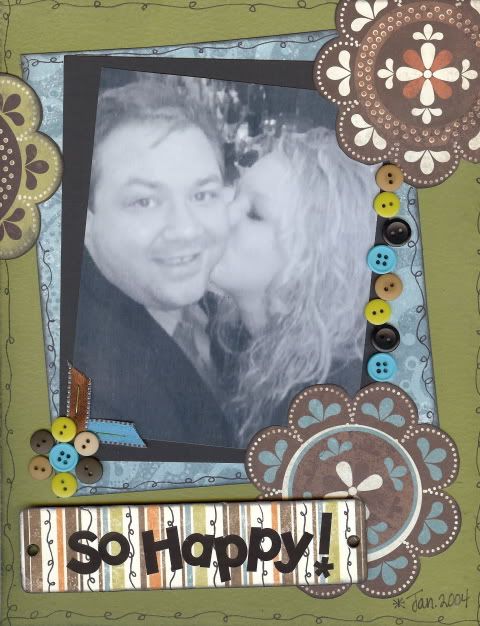 Here is a happy us layout I did the other day. I love this picture! It was taken at my grandpas's 70th birthday party in January of 2005. I loved my curly hair (which you cant see in the black and white pic) I dont know why I love it so... it isnt the best picture of my husband.
I miss my husband. Weve been working like crazy lately... and opposite shifts. He's been staying up to see me and then suffering for it the next day. In know it will be over soon, but I want just one day where neither of us has to do anything. *sigh*
I think this is the reason I keep doing "us" layouts.