I am the *diva* of the month over at Torn Paper. Today I got my first divalicious package from my girl Joan!! I love it all... drool over my goodies!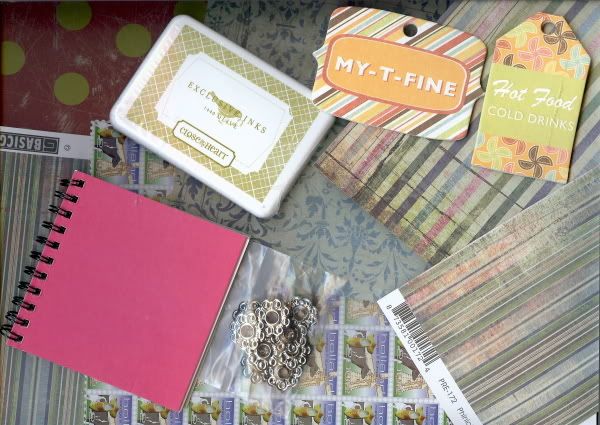 Yes, its good to be the diva! It so made up for the fact that the UPS guy came while I was at a meeting. Damnit!! There are things for my
Classy Coordinates
Summer Sister in there! I wanted to mail her package as soon as possible!
Speaking of: This is my last CC Summer sister gift... lots of luscious ribbons!