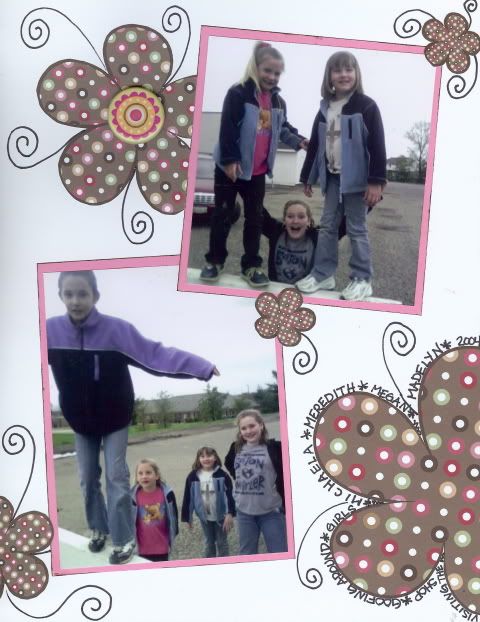 Matt took these pictures of my nieces goofing around in the parking lot when they came to visit at his business. They are just so darned cute!
They were getting ready to drive down to look at all the flood damage in fall 2004 (maybe early 2005)
I dont know why the scan looks like this but the background paper is white... not shaded. I chose this paper out of my stash I was going to give away... it was too busy.. but I cut out the flowers to use it.