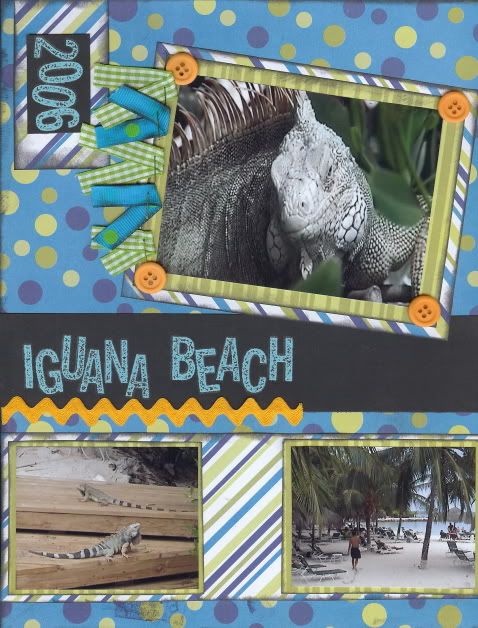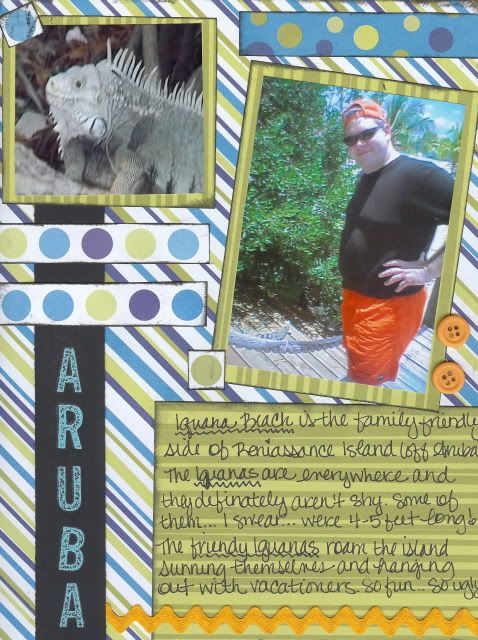 More Aruba pics from my honeymoon.
These pictures were taken in Aruba on the family side of Reniassance Island. It is completely gorgeous over there! The iguanas were so cool hangin around posing for me. I snapped lots of pictures with my camcorder. Boy are they ugly.... and sorta scary if they are moving fast.
I got this paper kit at the $Dollar Tree. I had stopped in to look for fun stuff for my nieces for easter and I found scrapbook stuff! This paper is was rad and the entire layout is so cheap (except for the MM rubons) I stop there all the time now! Last week I stopped in to find they had all sorts of amazing ribbon.. grosgrain, printed, looks like the real deal fancy girly ribbons!
I bought 25. 1 of each.