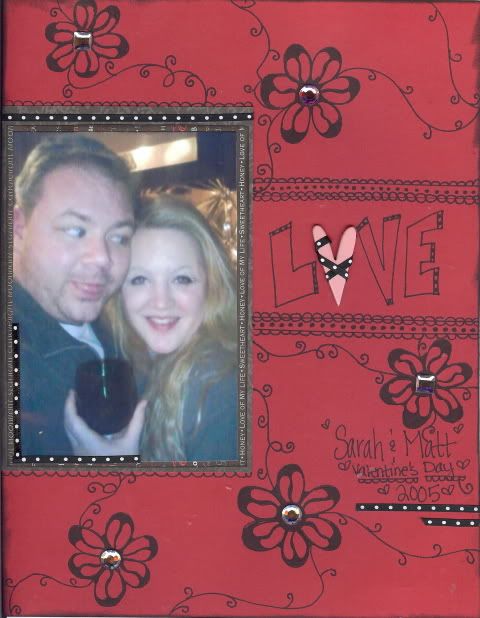 I was bored today so I just started drawing on this piece of old red cardstock.
This was the result. I think my flowers are too uneven... and I wish I would have used a darker black for the first photo mat... but I guess I cant change that now.
I love this picture though... It shows how silly Matt and I can be. It was Valentine's Day... I had just made a gourmet dinner and we were drinking our favorite Uncle Primo's wine.