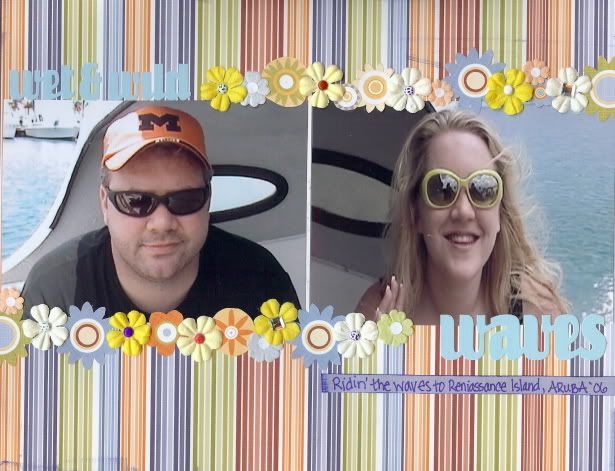 This layout is my first submission as a design team member for my LSS. She didnt say I couldnt post these here so Im hoping it's okay. If not I may be taking this down tomorrow :)
I keep worrying that its not good enough to be on the wall... and that it sucks. I need to stop that!
My freebies for the design team were lovely chatterbox papers and MM velvet summer words.
On a side note: I used the landscape 8.5 x 11 as per the
Anything Goes Challenge #1