*Saturday 2 peas challege*
Music Im diggin lately: Moulin Rouge and Chicago soundtracks. I love to sing up while scrapping.My favorites being "Your Song" and "Funny Honey" at the moment. I rock my mp3 player.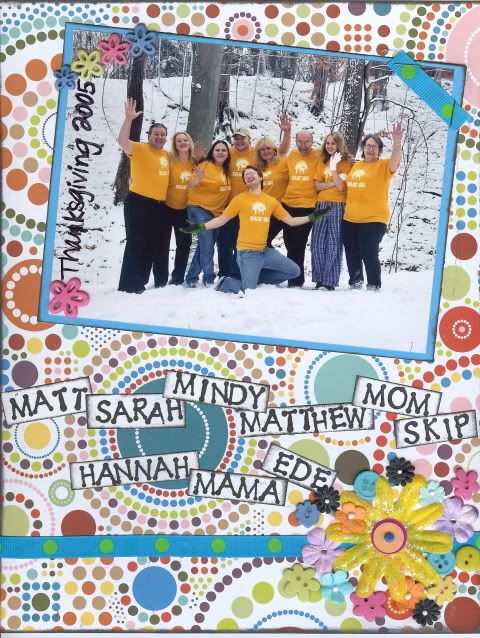 My busy busy page.. I know but I love LOVE this paper. I bought it even though Ive grounded myself from paper at the moment.
This picture was taken Thanksgiving morning. Its my mom's half of my family. (my parents are divorced)
My brother won a t-shirt contest.. the shirt Says Hello from Sunny ...... Ohio. We all put on our tees and ran outside to take this pic to put in my mom's Christmas cards. It was freezing!!
And after this.... one of these crazies did a snow angel :) It was a blast!