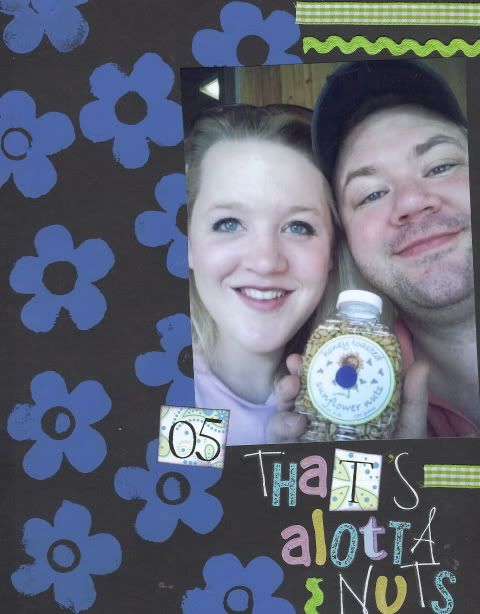 There is this movie...
Kung pow
(or something like that). My husband LOVES this movie (its a very odd movie) It's a spoof of martial arts movies.. dubbed over in ridiculous voices. Somewhow this caught his attention...
"That's alotta nuts"
He used to say this all the time when we were first together... its gotten to be an inside joke between the 2 of us. Another thing we do that causes people to look at us like we are crazy.
When I found this picture of us holding nuts I couldnt resist.
This is a "use up" layout I do from time to time... trying to use old supplies.
I stamped the flowers with acrylic paint Ive had for years and a stamp from the $1 store.
Mixed rubons and stickers left from packs. Ribbon and paper scraps from my scrap bucket. :)